WHITELINE TRANSPORT was an active participant in the annual pre-harvest Forum hosted by the South Australian Road Transport Association (SARTA) in Port Lincoln. 
The Association has for many years headed to the self-proclaimed 'Seafood Capital of Australia' to run a session for local operators on all things Trucking.
SARTA CEO Steve Shearer and SARTA President Sharon Middleton, also from Whiteline Transport, headed over for a day trip on Tuesday to meet with operators.
Key elements for discussion this year included the industry's response to the COVID-19 pandemic and what the Road Transport industry needs from Government in response.
Other points included the many options surrounding new laws around Heavy Vehicles.
"This year, given there is a review of the Heavy Vehicle National Law, which is now at the RIS (Regulatory Impact Statement) stage, we dedicated the entire morning session to explaining the options put forward by the National Transport Commission, then consulted with the group to understand the preferred position, so SARTA can put together a well informed, well consulted position in it's response," Sharon Middleton explained.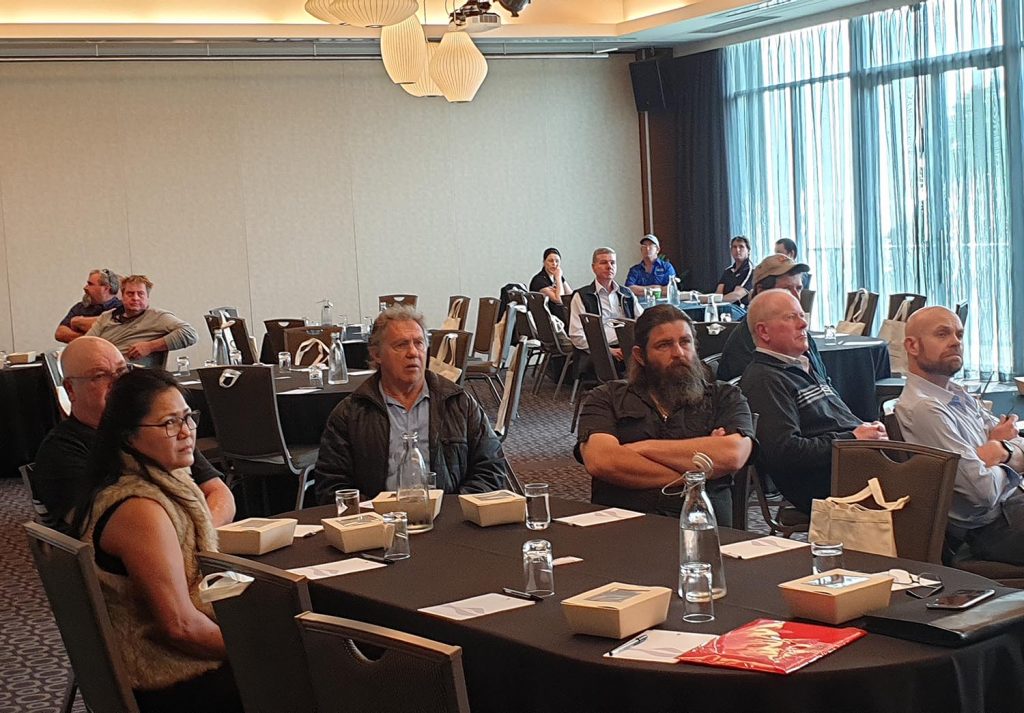 "Additional days have been arranged for Mt. Gambier and the Riverland. Also in attendance were Life Member of SARTA and past long serving Board Member Rodney Quinn and ATA Chair and long term President of SA Livestock Association David Smith and both Members and Non-Members attend these events.
"The afternoon session was dedicated to understand the impacts of COVID and an open session for general business.
"Was a very worthwhile day and special thanks to Chase Finance and Wakefield Trucks for their sponsorship of this event."
Check out the SARTA Facebook page for more info on the organisation.
(Lead Image: SARTA CEO Steve Shearer)